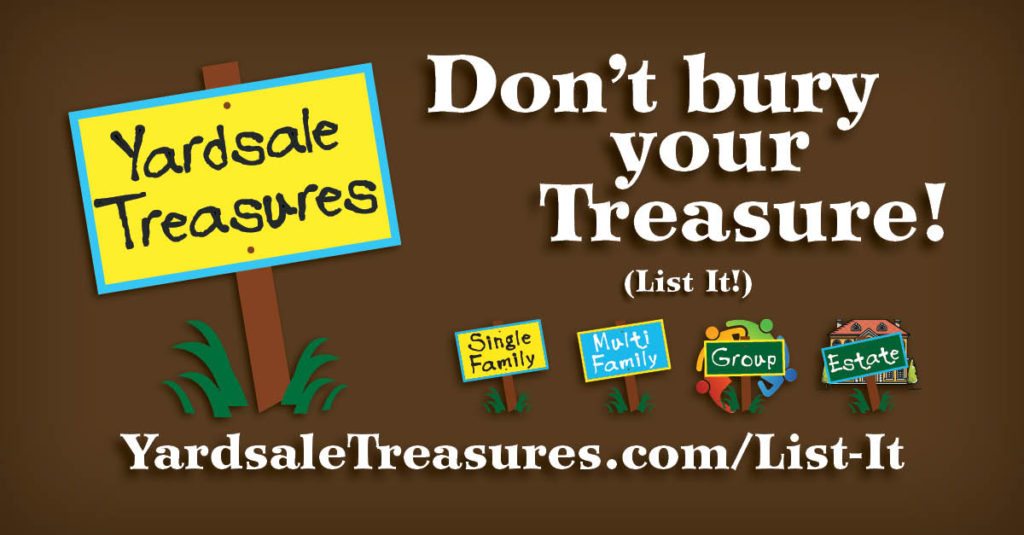 You are going to put a lot of time and effort into hosting your yard sale. You want to get as many people as you can to show up. Yardsale Treasures has put together a package of easy-to-use promotion tools that come FREE with your yard sale listing to help you spread the word about your yard sale.
All those things in your home that no longer bring you joy need to go! Don't get stuck hanging on to them. Yardsale Treasures will help you:
Organized checklist so you can easily list without a lot of typing
Post the pictures that will best promote your sale
Easy to edit later – so you can add and delete items and pics. Even on the day of the yard sale!
Easily add descriptions and categories
Add pics to categories so they display in the item list
Add captions to images so you can share more about pictured items
Share your yardsale listing on Facebook to let more people know about it!
Get a unique link you can share on social media, email, flyers etc.
Even if you don't have all your photos:
Go ahead and start your listing! You can easily add pics and more later!
Add them right from your smart phone!
Save
Save