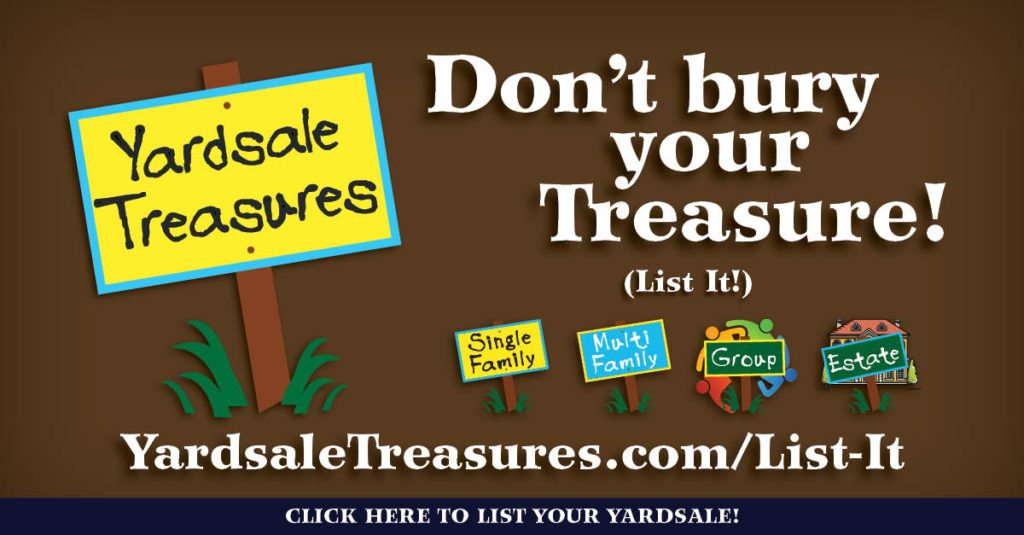 Stop Hanging on to All That Suff!
Do you have things in your home that no longer fit? No longer match? Are no longer used? Or no longer bring you joy? If you answered yes to any or all of these questions, I have another important question for you. Why on earth are you hanging on to them?
Everything we own comes at a cost. Even if the cost is just time spent dusting or moving it around in the closet to get to the things we actually use. We all want a less cluttered, more simplified home. Just because you no longer use that treadmill in the corner, doesn't mean it isn't exactly what someone else is hoping to find to jump start their fitness journey. Those clothes that no longer fit would make a great addition to someone's closet. And there's a kid out there who would love that old bicycle you're having to watch out for every time you park in your garage.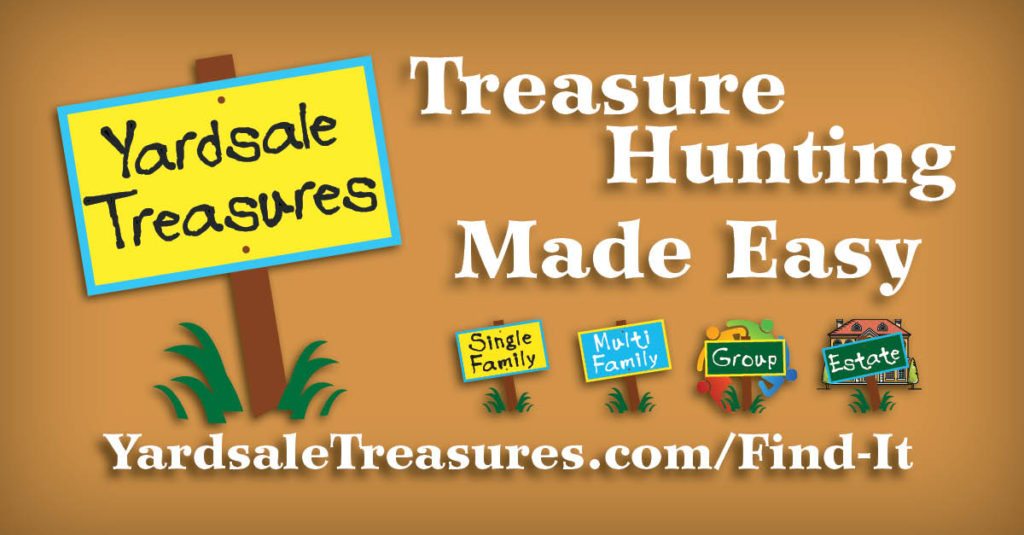 Yard Sale Treasure Hunting Made Easy
If you're searching for a yard sale, we're making it simple for you. You get up early, coffee in hand, braving the weather to find great deals on items you want, need or haven't even dreamed of yet. And we're here to make the search more convenient and to point you to your newest prized possessions quickly and easily. You can search your area for sales, and see what they're offering through photos and descriptions. Then, we make it easy to save them to a list of your places and pinpoint them on the map. We make it simple to plan your route and start the treasure hunt. We'll help you with everything except the haggling!
So, on your mark, get set, go! Wheel and deal!
Connecting Shoppers with Yard Sales Nearby
List your yard sale, garage sale, now for free. No charge to List It! No charge to Find It! Listings available for single-family, multi-family and organization/group yard sales. You can also list estate sales!
Are you hoping you'll find the treasure to beat all treasures while you yard sale shop this weekend? Or are you planning a yard sale that's going to clean out your closets and stuff your wallet? Either way, you're in the right place. We're sort of a match making service for yard sales and yard sale shoppers. We want to make it easy and fun to find each other.
At the end of the day, we want the folks listing with us to have their "junk" packed neatly in your trunk!
Jokes aside, as yard sale enthusiasts know, the word "junk" is subjective. A cake decorating kit you never have used looks like junk to you. But, to a person who supplements her income with baked good, it might be like finding a gold mine.
We'll Help Make Your Next Yard Sale Great!
Yard Sales are great for single families, several families together, neighborhoods, fundraisers and religious organizations. They're a win for everyone. Tag sales, garage sales, yard sales, whatever you want to call them, are a lucrative way to rehome the things that are no longer useful for us. It puts money in our pocket, the items go to homes where they'll be appreciated, and it keeps them out of landfills. It's a big win for everyone involved!
For the seller, yard sales can be a lot of work. And we know this and want to make it a little easier. You provide the items and the yard. We will help you organize with a checklist, printables and advertising. And most importantly, we can help with the key ingredient to make a yard sale successful: shoppers. We'll drive traffic to your sale. You can share photos and descriptions of your best offerings. And with our custom maps, shoppers won't have any trouble finding you.
So, what are you waiting for? It's time to give your closets a little breathing room, to get rid of that sport's equipment you no longer use, to rehome that entertainment center that doesn't even fit the new television. Simplify your home and start listing now!
Save