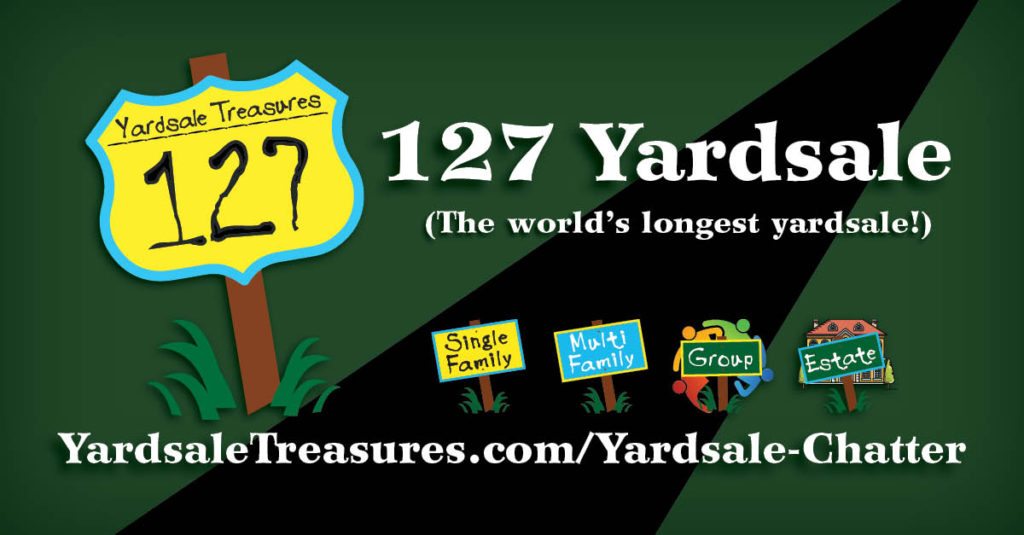 Yard sale lovers, you may already know about this.  But, if you don't, you're in for a treat!  The World's Longest Yard Sale is coming soon! August 4-7, 2016, the 127 Yard Sale will take place. 690 miles of yard sale treasures. Can you imagine? It's an event to make all of your secondhand dreams come true! Great deals, lots of vendors, and lots of shoppers!
The route follows Highway 127. Starting in Michigan, it goes through Ohio, still south to Kentucky, runs through Tennessee, passes through Georgia and a little west into Alabama.  It's kind of a big deal!
To give you an idea of how many people are interested in this sale, their Facebook page, at facebook.com/127yardsale, has more than 67,000 likes.  There will be a whole lot of vendors and shoppers enjoying this event.
The World's Longest Yard Sale began in 1987 when Mike Walker, a former executive in Jamestown, Tennessee came up with the idea to encourage people to skip the interstates and see what small rural towns had to offer. Off the interstate, there are historical sites, state parks, festivals, biking, hiking, boating, music, fishing and horseback riding.  As fabulous as the possibility of this giant yard sale is, the towns it runs through might turn out to be the main attractions.
There will be vendors set up alongside Hwy 127, some in groups, some individually.  They'll be in pastures and parking lots, homes and parks, businesses and vacant lots. Enjoy your time exploring the treasures the vendors are offering. And spend some time enjoying the towns it meanders through as well.
If you've participated before, we'd love to hear about it.  Tell us about your experience on our Facebook page, at facebook.com/YardsaleTreasures and be sure to like us while you're there!
If you're a vendor this year, be sure to list your sale on Yardsale Treasures.  Let shoppers know where you're going to be and what special treasures you're going to be offering.
Save